Proton Therapy for Pediatric Cancer
---
Fight Pediatric Cancer with Laser-like Precision
At California Protons, we foster close collaboration among patients, parents and clinicians to create a personalized treatment plan tailored precisely to a child's unique needs. Our intensity-modulated pencil beam scanning technology is a highly precise form of cancer radiation treatment that enables our doctors to selectively target a child's pediatric tumor(s) with highly-controlled doses. This is extremely valuable for children and teens who are still growing, more sensitive to radiation and face greater risks from radiation exposure.
Compared with older passive-scattering proton therapy treatment, our pencil beam scanning technology precisely delivers proton radiation to tumors within 2 millimeters and with the utmost care. We can attack pediatric tumors layer by layer and minimize harmful exposure to surrounding healthy tissue and organs. By depositing the highest-energy portion of the dose directly in the tumor, we reduce exposure to healthy tissue and the associated side effects that may lead to future problems, including stunted growth, cognitive impairment and radiation-induced secondary cancers. The reduction of radiation-related toxicity also increases the likelihood that children can complete treatment with fewer interruptions or delays, stay active and continue their normal activities.
Pediatric Cancer Proton
Therapy Treatment Details
Types of Pediatric Cancer Treated
Astrocytoma and other gliomas, including optic pathway/hypothalamic glioma, oligodendroglioma, oligoastrocytoma, anaplastic astrocytoma
Atypical teratoid/Rhabdoid tumors
Craniopharyngioma
Ependymoma
Medulloblastoma
Pineoblastoma
Intracranial germ cell tumors (germinoma)
Meningioma
Retinoblastoma
Nasopharyngeal carcinoma
Juvenile angiofibromas
Lymphoma
Neuroblastoma
Neurofibroma
Osteosarcoma
Ewing's sarcoma/Primitive neuro-ectodermal tumor (PNET)
Rhabdomyosarcoma
Desmoid tumor
Histiocytosis X
Recurrent Cancer
How We Treat Pediatric Cancers
Target the tumor only
Protect healthy tissues and surrounding organs
Maintain a child's quality of life during treatment
Reduce side effects of radiation therapy, including stunted growth, cognitive impairment, hearing loss and hormonal issues
Lower the risk of secondary cancer due to radiation
Our Partners in Care – Rady Children's Hospital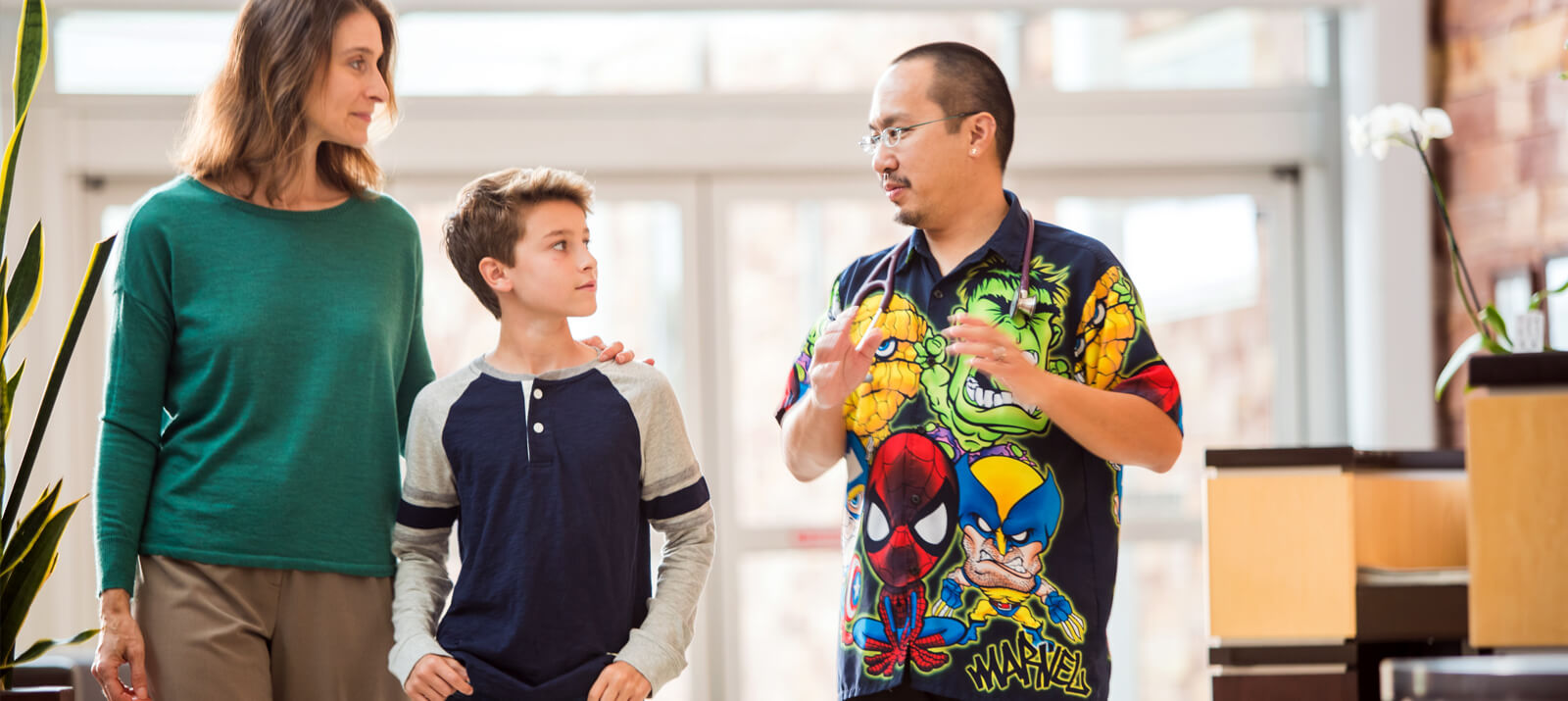 Our team at California Protons partners with Rady Children's Hospital pediatric radiation oncologists, pediatric anesthesiologists and pediatric nurses so children are cared for by pediatric experts every step of the way. In addition, our young patients have a dedicated building entrance, a child-friendly play area, a healing outdoor garden and their own recovery room separate from our adult patients.
---
Benefits of Proton Therapy for Pediatric Cancer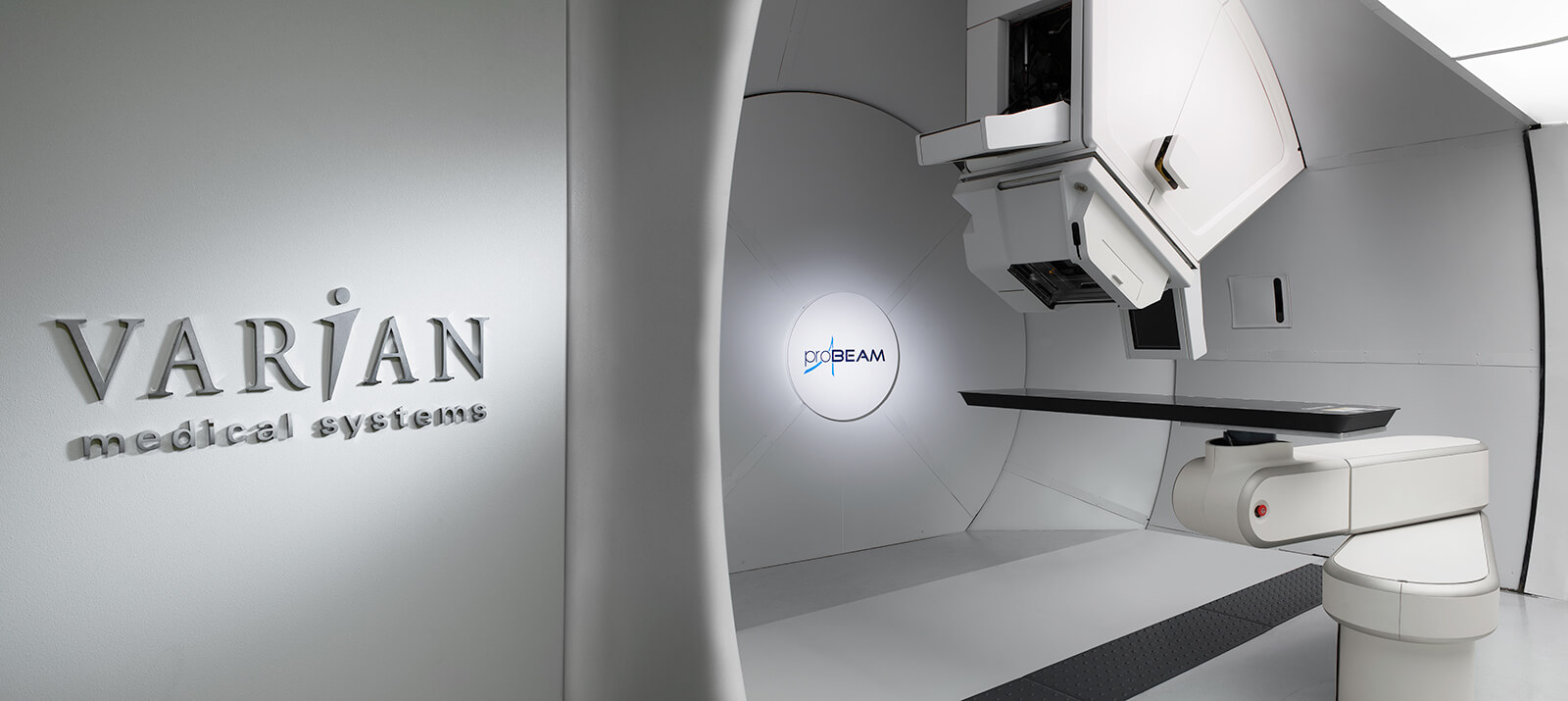 Our pencil beam scanning technology precisely controls protons to place the Bragg peak—the point at which they deposit their maximum energy—directly in the tumor. This allows us to treat more complex tumor shapes and vary the dose within the tumor.
Advanced proton therapy allows doctors to more selectively deliver high-dose radiation to cancerous pediatric tumors and tissues, and reduce the dose to surrounding healthy tissues and critical organs. In some cases, this has been shown to deliver higher cure rates than X-ray radiation treatment even in some of the most challenging situations.
The pinpoint accuracy of our pencil beam advanced imaging brings tremendous benefits for pediatric patients. This is particularly true with brain and spinal cancers. Precise targeting in the brain means fewer developing neurons are exposed to potentially damaging radiation. In the spine, this precision translates into less radiation in surrounding tissues, such as the heart, lungs, stomach and reproductive organs.
Proton therapy's ability to spare healthy tissues from radiation reduces the risk of cognitive decline in children and adolescents with Ependymoma, a common malignant brain tumor. When treated with standard X-ray radiation, it can stunt brain development and impair other cognitive abilities.
Compared to passively scattered protons, our proton therapy for children expands the treatment options to treat more types of tumors and more irregularly shaped tumors, including difficult-to-reach tumors close to vital organs. Aggressive cancers can also be treated with higher doses and recurrent cancers can be targeted despite previous radiation treatments.
Unlike with older technology, the treatment plan can be loaded into the computer and completed within a matter of minutes. Treatments are also noninvasive and convenient so patients can get back to their daily activities quicker.
Is
Proton Therapy

Right for Your Child?
Because pediatric patients are sensitive to radiation therapy, proton beam therapy may be an effective option for many cancers. Many kids and adolescents tolerate proton therapy well, however, individual responses can vary. The number and length of treatments will fluctuate based on the type cancer. Depending on the stage and type, combined treatments of surgery, chemotherapy and radiation may be needed for some pediatric tumors. Treatment options also are affected by the type of cancer, age, overall health and personal preferences.
Pediatric Proton Therapy
Treatment for Recurrent Cancer
Proton therapy is often the best way to treat recurrent tumors in areas that have previously been treated with conventional radiation therapy.
Treating previously irradiated areas can be challenging. The healthy tissues around the recurrent tumor do not fully "forget" the previous radiation dose, and any added dose continues to increase the risk of normal tissue injury. Proton beam therapy may enable doctors to better concentrate the dose to the target and limit it elsewhere, allowing re-treatment with radiation in select patients.
---
Treatment Outcomes &
Long-Term Effects
Proton therapy treatment at California Protons Cancer Therapy Center in San Diego may offer similar outcomes to standard X-ray radiation, while reducing long-term and potentially life-threatening side effects such as stunted growth, cognitive impairment, hearing loss and hormonal issues due to radiation damage to healthy tissues and organs. It also offers the possibility of lower chances for secondary cancers later in life due to the reduced radiation exposure to your surrounding healthy tissues and organs.
However, all cancer treatments have advantages and disadvantages. Be sure to discuss all of the potential risks, as well as treatment options, with your child's oncologist.
Research Studies Supporting Proton Therapy for Pediatric Cancer