Telemedicine at California Protons Cancer Therapy Center
We understand that travel during the COVID-19 pandemic may not be optimal for some. With that in mind, we have implemented a telemedicine option so that we may continue to provide service to our existing and potential patients. While a face-to-face consultation for potential patients has its advantages, telemedicine provides us an avenue for meeting our patients virtually and discussing whether proton therapy is the right treatment option.
Telemedicine does not entirely replace the need for patients to travel to California Protons for treatment, but it does allow us to meet with you virtually to explain proton therapy for your specific situation, answer questions, and review next steps.
When it is time to visit our Center, we want to reassure you that we are taking every precaution to keep our patients and staff safe during the COVID-19 pandemic. You can read more about our preventative measures on our COVID-19 information page.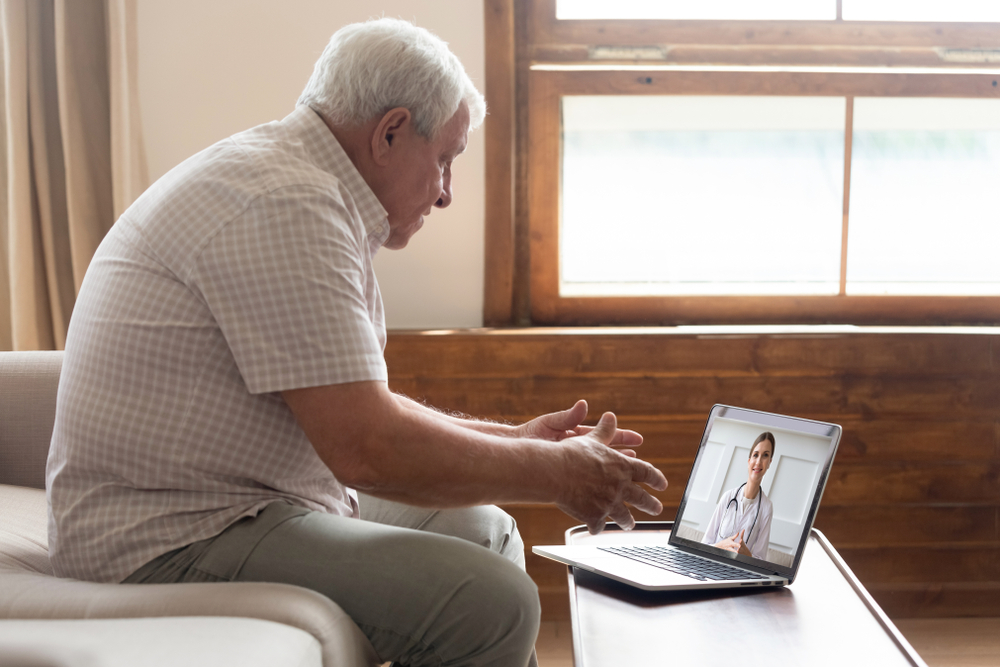 How does this work?
Once you have called our Center to register as a new patient, a Clinical Coordinator will call you to obtain your medical history and determine what records are needed. At the same time, our Insurance Team will assess your specific insurance policy and review it with you so that you know what coverage is available.
Once all of the necessary medical records are obtained, you will receive a call to set up a consultation through telemedicine. This consultation is facilitated through a HIPAA compliant and encrypted telemedicine service. Prior to the telemedicine appointment, someone will call to make sure that you know how to access the service prior to your meeting time with the physician.
To request a consultation, you can call us directly at 858-549-7400, Monday through Friday, 8 am to 5 pm PST. Or, you can request a call from our team by filling the Request Appointment Form.